Sister Ray's Top Albums Of 2019
The votes are in!
Our staff have finally reached a decision so, without further ado, on with the list!
Iggy Pop - Free
The first new Iggy Pop album since 2016's well-received "Post Pop Depression". Iggy says: "This is an album in which other artists speak for me, but I lend my voice...By the end of the tours following (previous LP) "Post Pop Depression", I felt sure that I had rid myself of the problem of chronic insecurity that had dogged my life and career for too long. But I also felt drained. And I felt like I wanted to put on shades, turn my back, and walk away. I wanted to be free. I know that's an illusion, and that freedom is only something you feel, but I have lived my life thus far in the belief that that feeling is all that is worth pursuing; all that you need – not happiness or love necessarily, but the feeling of being free. So this album just kind of happened to me, and I let it happen."
Freddie Gibbs & Madlib - Bandana
Follow-up to their last collaborative album "Piñata" in 2014, with guest spots from Pusha T, Killer Mike, Yasiin Bey, and Black Thought. The duo's seamless collaboration juxtaposes two giant talents: Madlib,the prolific producer with a record collection spanning all genres and eras, an adept sampler, peer to the late J Dilla (his collaborator on Champion Sound and his musical soulmate), foil for DOOM, hip hop's Charlie Parker, with whom he created the landmark album "Madvillainy". Freddie Gibbs, the gravel-voiced rapper, a vocal athlete, a star-on-the-rise knocked off course who refused to give up and has since offered some of the most compelling rap music in the past ten years.
Cate Le Bon - Reward
It was on a mountainside in Cumbria that the first whispers of Cate Le Bon's fifth studio album poked their buds above the earth. "There's a strange romanticism to going a little bit crazy and playing the piano to yourself and singing into the night," she says, recounting the  solitary year living in the Lake District which gave way to Reward. By day, ever the polymath, Le Bon painstakingly learnt to make solid wood tables, stools and chairs from scratch; by night she looked to a second-hand Meers — the first piano she had ever owned — for company, "windows closed to absolutely everyone", and accidentally poured her heart out. The result is an album every bit as stylistically varied, surrealistically-inclined and tactile as those in the enduring outsider's back catalogue, but one that is also intensely introspective and profound; her most personal to date.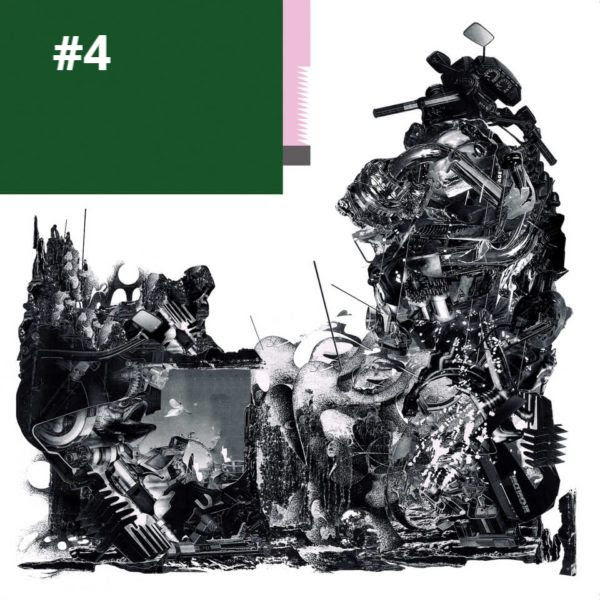 black midi - Schlagenheim
Schlagenheim is the debut album from the hotly-tipped math rock quartet who met at The BRIT School for Performing Arts & Technology in Croydon. It was recorded with Speedy Wunderground producer Dan Carey, who the band praises for his quick, unfussy approach. black midi laid down eight of the record's nine tracks in just five days. The process was one of refining and rebuilding tracks around the initial structures wherein five hour jams would sometimes yield a riff that then became a few bars of a song.
Tyler The Creator - Igor
Igor is Tyler's fifth studio album, released on May 17th through A Boy is a Gun and Columbia Records. Produced entirely by Tyler, the album follows the 2017 release of Flower Boy. It features guest appearances from Playboi Carti, Lil Uzi Vert, Solange, Kanye West, and Jerrod Carmichael, along with backing vocals from Santigold, Jessy Wilson, La Roux, CeeLo Green, Charlie Wilson, Slowthai, and Pharrell, among others. Igor received widespread acclaim from critics and debuted at number one on the US Billboard 200, becoming Tyler's first US number-one album. The album's lead single "Earfquake" became Tyler's highest-charting US Billboard Hot 100 single, peaking at number 13. It is nominated for Best Rap Album at the 2020 Grammy Awards.
Sunn O))) - Life Metal
Life Metal is the eighth studio album by drone metal band Sunn O))). Life Metal was recorded and mixed by Steve Albini (Nirvana, Neurosis, Godspeed You! Black Emperor) entirely using analog tape. The title "life metal" is an inside joke among band members and collaborators that is meant to humorously contrast the genre death metal, and conceptually contrast anything that's "not doom-and-gloom". Sunn O))) chose this as the album's title because of both the music's shift in tone and the mindset of the band members at the time of writing. In addition to Greg Anderson and Stephen O'Malley, the album features collaborators Tos Nieuwenhuizen, Tim Midyett, Hildur Guðnadóttir and Anthony Pateras.
Föllakzoid - I
The 4th Föllakzoid album is a multidimensional reconsideration of what the process of songwriting, performance, and creating a work of recorded music can be. Unlike previous records, that were done in single takes with the full band, this record took three months to construct out of more than 60 separate stems – guitars, bass, drums, synthesizers, and vocals, all recorded in isolation. Producer Atom TM, who was not present for recording, was then asked to re-organize the four sequences of stems without any length, structural restrictions or guidelines. Those sequences ultimately became the four long tracks that appear on I. The result of this is a set of songs where neither the band's, nor the producer's, structural vision primarily shaped the metric or tonal space shifts, but where both are still subliminally present in each of the parts that form the structure and the frequency modulations that guide them.
Nick Cave - Ghosteen
'The songs on the first album are the children. The songs on the second album are their parents. Ghosteen is a migrating spirit.' - Nick Cave

The album was recorded in 2018 and early 2019 at Woodshed in Malibu, Nightbird in Los Angeles, Retreat in Brighton and Candybomber in Berlin. It was mixed by Nick Cave, Warren Ellis, Lance Powell and Andrew Dominik at Conway in Los Angeles. Ghosteen is the 17th studio album from Nick Cave and The Bad Seeds, following 2016's Skeleton Tree.
Fat White Family - Serfs Up!
The Fat White Family's third album and first for Domino. Gregorian chants, jackboot glam beats, string flourishes, sophisticated and lush cocktail exotica, electro funk and the twin spirits of Alan Vega and Afrika Bambaataa punctuate the record at various junctures, while the dramatic production of Feet is as immaculately-rendered as 'Hounds of Love'-era Kate Bush. The dirt is still there of course, but scrape it away and you'll find a purring engine, gleaming chrome.
Jane Weaver - Loops In The Secret Society
"Loops In The Secret Society" is a re-imagined journey through parts of both of Jane's previous 2 albums, 2014's "The Silver Globe" and 2017's "Modern Kosmology" with new ambient pieces primed and polished; with new tangents explored in a lab-friendly blossoming of the Weaver vision that travels yet further into the psych of our future.
And the rest...
#11.

 

Ride

 

- This Is Not A Safe Place
#12.

 

Snapped Ankles

 

- Stunning Luxury
#13.

 

Barker

 

- Utility
#14.

 

DIIV

 

- Deceiver
#15.

 

Lizzo

 

- Cuz I Love You
#16.

 

Jenny Lewis

 

- On The Line
#17.

 

Swans

 

- Leaving Meaning
#18.

 

Weyes Blood

 

- Titanic Rising
#19.

 

Floating Points

 

- Crush
#20.

 

Comet Is Coming

 

- Trust In The Lifeforce Of The Deep Mystery
---